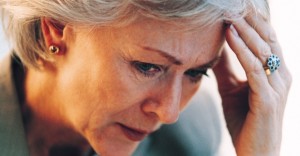 Pink is a great color.  We run marathons wearing it.  College and professional athletes wear it.  It serves to remind us well the toll that breast cancer impacts women.
Did you know there is a disease that inflicts twice as many women as breast cancer?  According to the Alzheimer's Association 2014 Facts and Figures report, women over 60 have a 1 in 6 chance of developing Alzheimer's.  Men have a 1 in 11 chance.
Maybe it is time to start wearing purple along with pink.
There are five million people in the United States afflicted with Alzheimer's with half a million people dying each year due to the disease.
The impact on women puts them at the epicenter.  Consider these facts:
Two-thirds of those living with the disease are women
Women are 2.5 times more likely than men to provide intensive "on-duty" care 24 hours a day for someone with Alzheimer's
Over 60 percent of Alzheimer's and dementia caregivers are women
20% of women (compared with 3% of men) switch from full-time to part-time work in order to assume responsibilities as caregivers
Women caregivers report feeling more isolated and depressed than men
Women are more likely to take a leave of absence from work or stop working altogether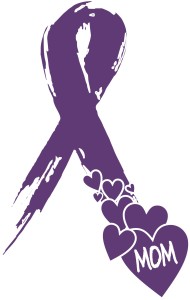 While there is currently no cure for Alzheimer's, awareness of the disease is a great first step.
Valley Help At Home: Assisted Living at Home is partnering with the Alzheimer's Association to bring Alzheimer's support groups to Rexburg to serve caregivers and those in the early stages of the disease from Rigby to Driggs and everywhere in between.  To stay informed about the support groups and to stay informed about Alzheimer's Disease, fill out your information below.
[contact-form to='GetCare@ValleyHelpAtHome.com' subject='Someone Wants To Stay Updated on Alzheimer%26#039;s Group'][contact-field label='Your Name' type='name' required='1'/][contact-field label='Your Email' type='email' required='1'/][contact-field label='Your Phone Number' type='text' required='1'/][contact-field label='I am interested in learning more about Alzheimer%26#039;s support groups in Rexburg' type='checkbox'/][contact-field label='Any other question you may have?' type='text'/][/contact-form]
And don't forget to like us on Facebook, follow us on Pinterest, and subscribe to this blog (scroll to the top of the page and look to the right of the post)
For more information on Alzheimer's in Idaho, click the link below.