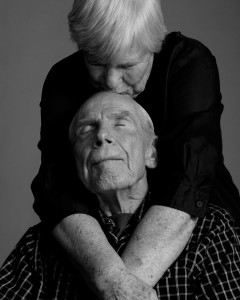 Health, it does a marriage good.
Well, a husband's health.  And if the couple has been married for at least 39 years.
According to a study out in the Journal of Marriage and Family, researchers found that the healthier and more positive the husband was, the less likely there was to be marital contention.  In the study, it was the wives who reported higher levels of conflict.
The report was not focused on violence or fighting, but rather the amount that one spouse criticizes the other, makes too many demands on the other, or gets on one another's nerves in general.
On the other hand, the health of a wife does not impact an elderly couple's relationship for good or for bad.
So what to do?
There are a number of things seniors can do to feel healthier.  As discussed in a previous posts, that can be as simple as standing, attending peer discussion groups, or receiving home care.  Those that did the latter two actually felt twice as healthy as those who did not after a period of two years.
Valley Help At Home: Assisted Living at Home will be offering support groups in Rexburg much like groups currently being offered in Idaho Falls.  Additionally, Valley Help At Home offers care at home to seniors so they do not need to go to nursing homes.
To find out more about assisted living care you can receive at home or about the monthly support meetings, fill out your information below.  Or you can call us at 557-4215.
[contact-form to='GetCare@ValleyHelpAtHome.com' subject='Request From Health Of Husband Important to Marriage'][contact-field label='Your Name' type='name' required='1'/][contact-field label='Your Email' type='email' required='1'/][contact-field label='Your Phone Number' type='text' required='1'/][contact-field label='I want to know more about assisted living at home.' type='checkbox'/][contact-field label='I want to stay updated on the monthly meetings' type='checkbox'/][/contact-form]